ULTRA LIVE Releases Stream Times for Day 3 of ULTRA Europe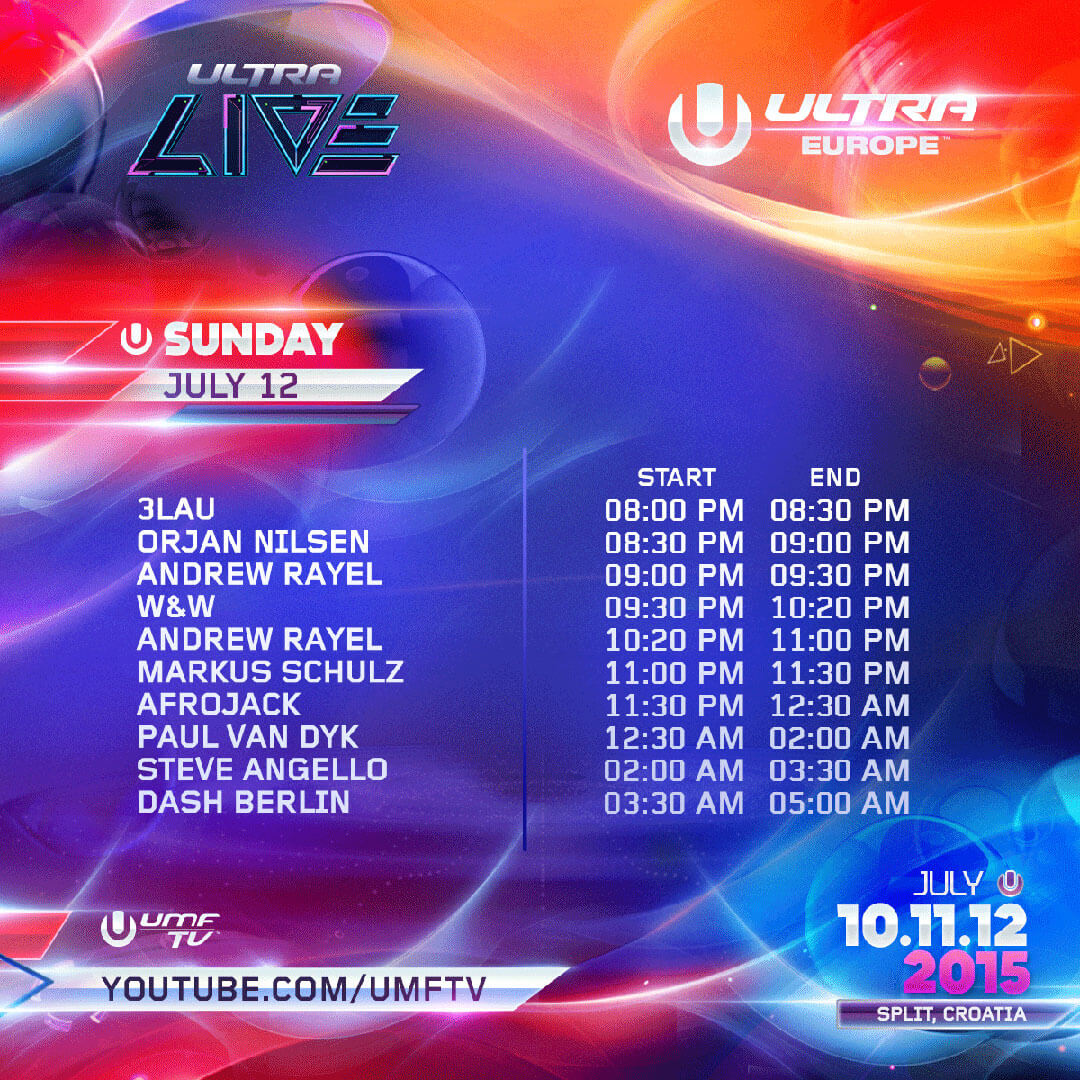 After a fantastic first two days in Split, Croatia, Ultra Europe continues Sunday for the festival's final act. The coverage will be live streaming today through YouTube via UMFTV, and will be a can't miss for any electronic music enthusiast!
Tune in to https://youtube.com/umftv starting at:
– 8pm CET
– 2pm EST
– 6pm GMT
– 3am JST
Be sure to check out the stream to witness live coverage from some of electronic music's finest talents such as Steve Angello, Afrojack, W&W and many more!